We're Hiring!
Assistant Pre-Law Summer Institute Director
Albuquerque, New Mexico
Main duties include providing support to the PLSI Director in all aspects of PLSI and its pre-law and law school programs, as well as working with the Director to coordinate daily operations and activities. For a full list of duties, and how to apply, see the job description.
Now more than ever, Native American attorneys are needed to provide vital input on Tribal sovereignty
We are committed to assisting Indigenous students as the enter the world of law. Please help us fund these students by setting up a monthly donation of $10.00 or a one-time payment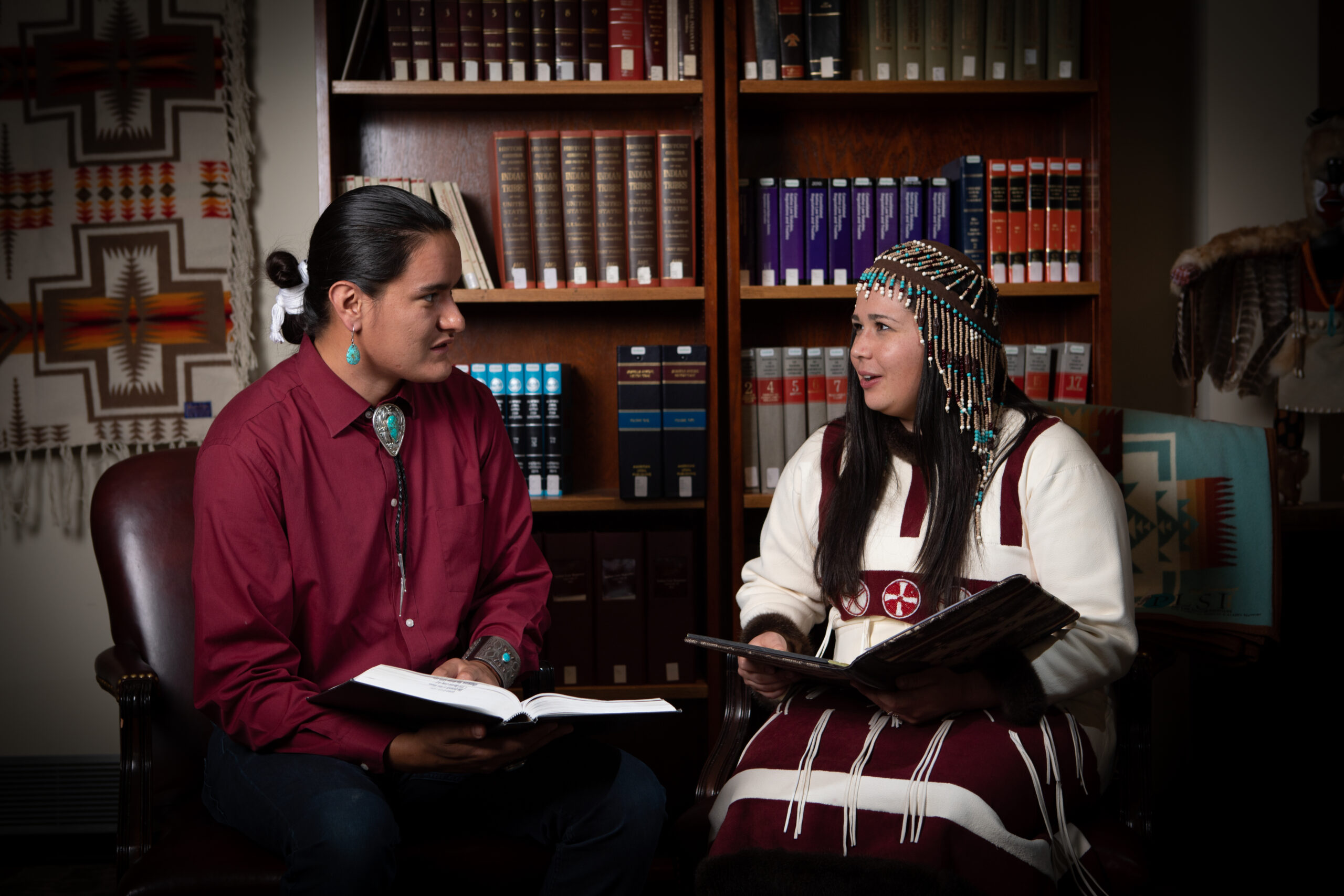 To the Pre-Law Summer Institute Alumni, Professors, and Family,
The American Indian Law Center, Inc. regrets to inform our vast network of Pre-Law Summer Institute (PLSI) alumni that UNM School of Law Professor Emeritus and former Dean Fred Hart passed away on June 6, 2021.  
In 1967, Professor Fred Hart and Dean Tom Christopher created a Special Scholarship Program in Law for American Indians at UNM School of Law.  This Special Scholarship Program was the pre-cursor to the Pre-Law Summer Institute.  In the 53 years since that pivotal summer, the Pre-Law Summer Institute has remained faithful to its mission to  prepare American Indians and Alaska Natives for the rigors of law school by essentially replicating the first semester of law school in an intensive two-month program.  For decades, PLSI alumni have been leaders throughout Indian Country and the United States, including U.S. Secretary of the Interior Deb Haaland, who is the first indigenous member of a President's cabinet in our country's history. 
Professor Hart probably never imagined that the summer program he helped to launch eventually would produce a Secretary of the Interior and countless other leaders.  Nonetheless, we at the American Indian Law Center remain ever grateful for and mindful of his role in creating the most successful pre-law prep program in the U.S. for American Indians and Alaska Natives.  Fred Hart's life teaches us all that the efforts of one person can make a difference that echoes far and wide across generations.  We offer our sincere condolences to Professor Hart's family and friends.     
We interviewed Professor Hart in 2017 as part of PLSI's 50th Anniversary celebration.  Learn more about PLSI history here. 
Sincerely,
The American Indian Law Center, Inc.

Established in 1967, the American Indian Law Center, Inc. (AILC) is the oldest existing Indian-managed and Indian-operated legal and public policy organization in the country serving to strengthen, promote, and honor self-sustaining American Indian and Alaska Native communities through education, training, and leadership.
AILC's mission is to provide training and technical assistance to tribes, tribal organizations, and tribal courts; legal and policy analysis on various issues important to tribal governments; and preparatory legal education to individuals. AILC accomplishes its mission by focusing on three main areas:
Over the years, the AILC has worked with officials from more than 20 states, hundreds of tribes and Native American organizations, and has trained thousands of professionals and paraprofessionals. As a result, AILC has a unique, in-depth knowledge about tribal institutions, including tribal courts and their place in tribal government, and about tribal, state, and federal relations.
AILC is a non-profit 501(c)3 corporation.