Application and Important Dates
Pre-Law Summer Institute for American Indians and Alaska Natives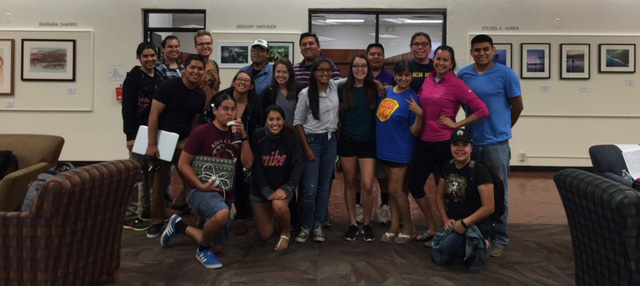 Dates & Deadlines
Following are the deadlines and other important PLSI dates. Again, please note that the deadline dates given are dates that the documents must be received by the PLSI, not the postmark dates. You may fax documents (except for transcripts) in order to meet any deadline, but we must receive the hard copies prior to the start of the Institute.
Because the PLSI is funded on a year-to-year basis, the dates and deadlines given are contingent on money being available for the program.
Summer 2022
Early Applications (Parts 1 and 2) — January 3 – February 16, 2022
Application (Parts 1 and 2) must be received by Friday, March 18, 2022.
Applicants who miss the deadline will be considered on a space-available basis.
Registration – June 1 – 2, 2022
Mandatory Orientation – June 3, 2022
Classes Begin – June 6, 2022
Final Exams – July 25 – 26, 2022
Appellate Arguments – July 28 – 29, 2022
Graduation Banquet – Friday, July 29, 2022
Application
The PLSI application has two parts. You must complete all forms and submit all required documents by the deadline of Friday, March 18, 2022. (Note: This is the date your application must be received, not the post-marked date.)
1. Application Form – Part 1. (click here for application)
When you download the application form, you may complete it on-line and print it out, or print it out and then complete it. However, we need an original signature so the completed application must be mailed and cannot be submitted electronically.
2. Additional Requirements – Part 2. (click here for additional requirements)