Pre-Law Summer Institute Application and Important Dates
The application link redirects you to an online form provided by the Arizona State University.
2022 PLSI Application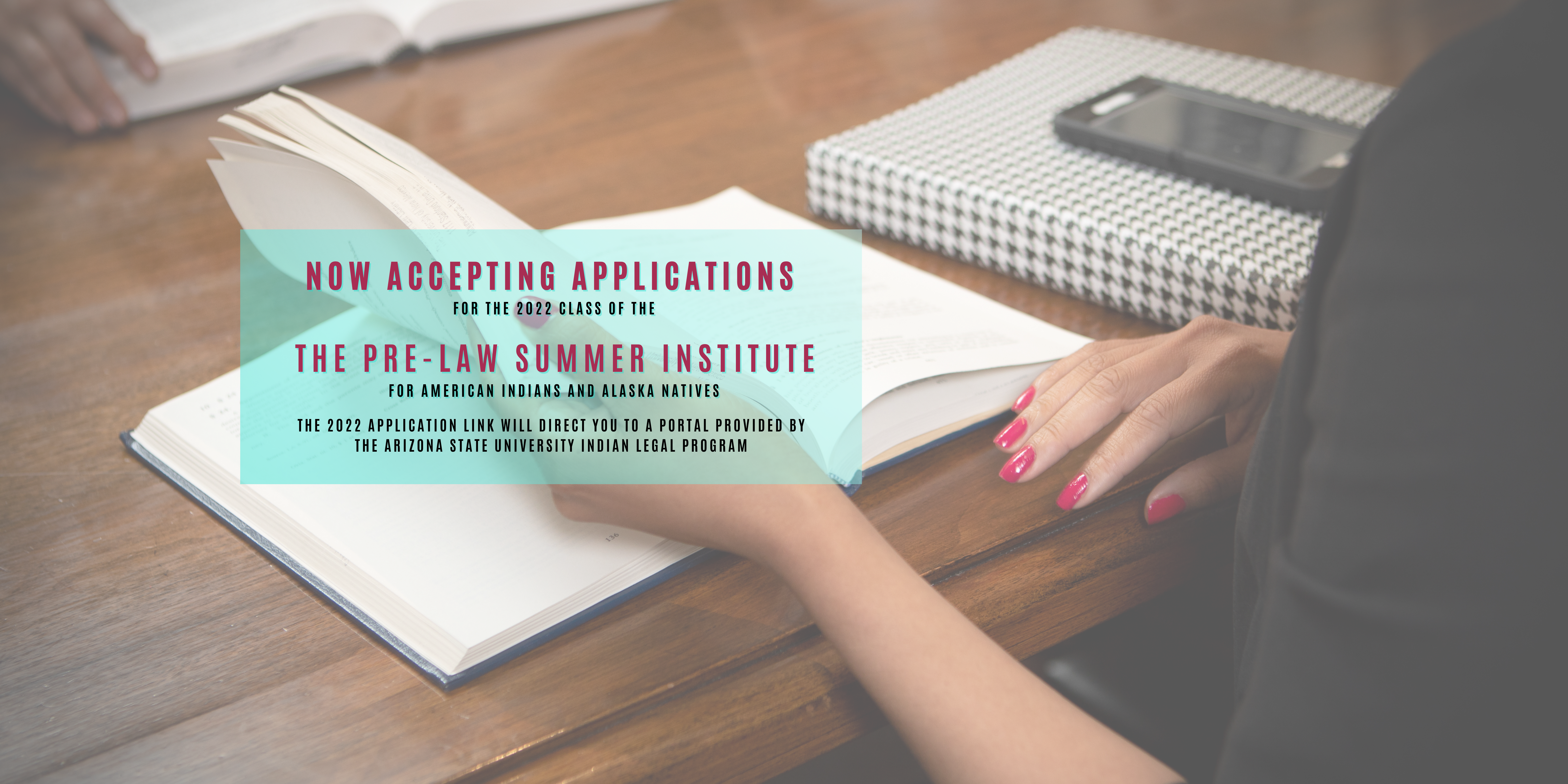 Dates & Deadlines for In-Person Summer 2022
Application must be received by Friday, March 18, 2022. Applicants who miss the deadline will be considered on a space-available basis.
Registration – June 1 – 2, 2022
Mandatory Orientation – June 3, 2022
Classes Begin – June 6, 2022
Final Exams – July 25 – 26, 2022
Appellate Arguments – July 28 – 29, 2022
Graduation Banquet – Friday, July 29, 2022 
Because the PLSI is funded on a year-to-year basis, the dates and deadlines given are contingent on money being available for the program.
Application Details
You must complete the online application and submit all required documents by the deadline of Friday, March 18, 2022. The application link redirects you to an online form provided by the Arizona State University. Please gather all of your application information and documentation prior to submitting. See below for a list of these materials.

 Information

Will be submitted into the application

 

 Documentation

Will be submitted as files, acceptable forms are pdf and docx

of of membership in a state- or federally-recognized tribe. If you are not enrolled, but have a quantum of ¼ or more, please provide that documentation, along with an explanation of why you are not enrolled.
Certificate of Degree of Indian Blood (CDIB). (This is for statistical purposes. If your proof of membership indicates your blood quantum, we do not need a separate CDIB).

It is acceptable to submit a screen shot of your LSAT score report that shows that your name, dates of the exams, scores, and percentile rankings.

Two (2) letters of recommendation. Letters should be written by professors familiar with your college work. If you have been out of school for more than two years, your letters should be written by people familiar with your performance in the work place. (Your recommenders do not have to write the letters specifically to PLSI. Please feel free to submit the same recommendations that you submitted with your law school applications.) If your recommenders prefer to send letters directly to PLSI, please have them forward letters to caveparnall@law.unm.edu.